While I do a lot of design work, I acknowledge that there are people out there who are infinitely more talented and can create things way beyond my own capabilities. One of the most gratifying feelings for me is when I come up with a concept or idea and use one of my talented designers to create what I envisioned. That's what happened with Bomber Dude, the mascot for a local band named FBomb.

This guy was about two weeks in the making and came up after I had the idea to incorporate an old fashion fuse lit bomb, a guitar hero guitar and toon with a bit of Rock And Roll attitude. My designer came up with a few initial sketches but the first thing he delivered hit the nail on the head. Here's what the final product ended up looking like…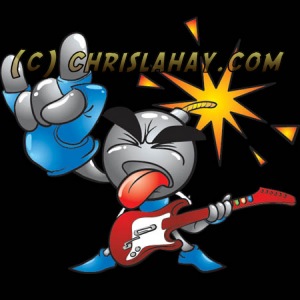 If you're looking for character design then drop me a line at [email protected]. Pricing starts at $100 per character depending on the complexity of the design.