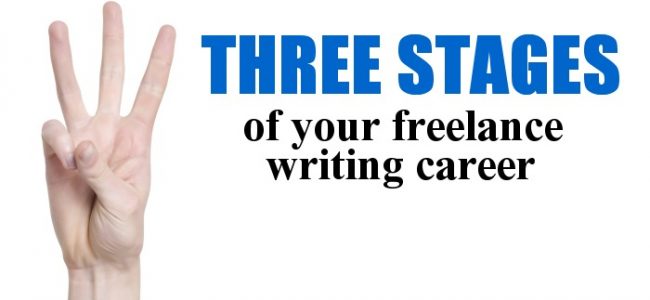 While it is possible to become an instant success after writing your first few pieces, chances are its going to take some time for you to hit your stride and gain a steady roster of clients. If your experience is similar to mine, you'll progress through three distinct phases during your freelance writing career. Here's an outline of those three stages.
1. I'm making what I can!
This could be defined as your "I'll Write Anything!" phase.
You need to make money so you take any job available to you even if it means you aren't really making all that much money at it. We've all been there as its tough trying to get a reputation in the business. A large number of job boards and forums have a rating system so if you are willing to undercut your competitors and make very little in order to get those first jobs under your belt and get positive feedback. Continue reading "Three Stages Of Your Freelance Writing Career" →