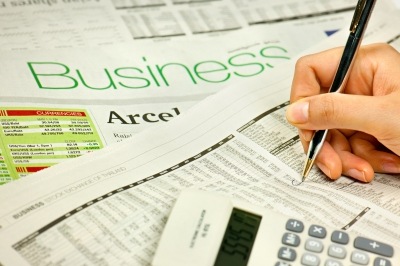 I recently came across Marc Cenedella's article on the decline of the newspaper help wanted revenues and how ad revenues in the US market have declined 92% over the last 10 years. He points out that in the mid-90s, many newspaper executives foresaw this threat to a steady revenue stream but chose not to think forward and dominate the industry with their resources as in doing so they would be competing against their own printed products.

It's sad that many newspapers companies ended up ignoring the threat of the Internet and not pursuing other online options for delivering their product. Now they face insurmountable competition from online resources, including many of the popular free classified websites such as Craigslist and Kijiji. Those that jumped into the online classified market with their own product late in the game tended to make their offerings cumbersome and confusing, even trying to emulate their printed classifieds rather then making it user friendly and easily read in a web browser. I know I personally gave up on several online newspaper classified websites within my area because it was extremely frustrating to find what you were after and then number of ads posted we so low that it was no longer worth the time and effort.
Marc touches on the job wanted ads but in reality I suspect many newspaper companies are seeing the classified revenue stream decline on a steady basis. It used to be that if you want to sell something, you simply visited your local newspaper or picked up the phone and placed your ad. Within a couple of days your classified would be published and the phone calls would start rolling in. Now, I can place a free ad locally here on Kijiji and have generally had it sold within a few day. I've seen a number of deals scooped locally within minutes of being posted. Pretty hard to beat free results, isn't it?
[ad]
A number of companies are reluctant to post their important job placements on free classified sites but you're seeing more businesses using online resources when it comes to hire new employees. Online ads for apartment and house rentals are fairly solid and even the used car sections are busy, further cutting into the local newspapers.
Ten years ago classified advertising was a profitable revenue stream with some companies relying on it for 30 – 40% of their overall income. The decline and loss of this revenue is just one of the many reasons why you're seeing tons of jobs eliminated in the business, consolidation of departments with other offices, and continued reduction in page counts of the printed product. It's a shame really because if strategies were developed 15 years ago in the boardrooms of newspaper companies to create their own online properties and use their vast resources to make them top destinations, a lot of newspapers would be in much better shape.