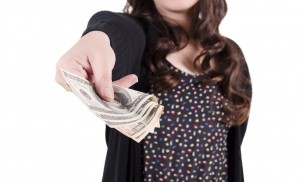 I'm a big fan of Nick Loper's podcast The Side Hustle Show, which is aimed at entrepreneurs who have a side business. His tagline is absolutely killer;
"Your 9 to 5 may make you a living but your 5 to 9 makes you alive!"
I listen to this podcast religiously now even though I turned my side hustle into a full-time business because he brings on some very interesting guests, asks fantastic questions that draws out actionable points for his audience and just seems to be a nice, down to earth kind of guy. Nothing is more off putting for me than having an interviewer who presents themselves as a know-it-all and takes every opportunity to talk about themselves and promote their own business. Nick is definitely not one of those guys and you can tell he's taking every opportunity to learn as well.
A recent podcast featured an interview with Mike Newton, a photographer who turned his hobby and passion for photography into a side hustle business and expanded it by attracting corporate clients. He also was able to create a product that turned into a fantastic passive income stream. Mike outlines his path to growth and the tools that he used to achieve it.
[ad]
What really struck me about Mike's interview on the podcast though was his advice that you really need to charge what you're worth. This is obviously true in any service business but is also very timely for myself as I coach a few fellow freelance writers on client acquisition. One of the biggest challenges facing those trying to earn an income by bidding on freelance online writing jobs is the fact that so many people expect successful bidders to work for pocket change. In my own experience I've had people outraged when I quote my rates for writing service because there are so many cheap options out there.
"I can get someone on oDesk to do that for $2.00 per 500 words."
My response? "Go ahead and remember you get what you pay for." Of course I phrase it in a much more professional manner.
What's my takeaway from Mike's advice and that philosophy in general? Just because someone else is willing to work at very low rates, it doesn't mean you need to feel obliged to do the same. While there are a large number of people expecting rock bottom rates, you can quickly lose your motivation and even your creative drive if you find yourself completing a number of projects at deeply discounted rates.
There were times when I allowed my rates to drift south of what I had set as bare minimums and I remember those projects vividly. I was disappointed in myself that I actually took the jobs. I struggled throughout the project and writer's block was a frequent visitor. Usually the best part of a freelance writing project for me is the completion and receipt of the payment from the client but these lowball projects brought me next to no satisfaction.
Don't fall into the same trap. Listen to Mike and charge what you feel your time is worth. You'll feel much better about the job and yourself in general.