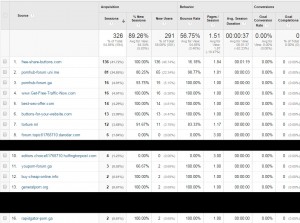 Google Analytics is a fantastic resource that allows you to gain insight into the traffic you receive, the sources of where that traffic came from and what visitors did once they arrived at your site. Unfortunately there are those that try to take advantage of your reports by sending you invalid traffic, something commonly referred to as "Ghost Referral Spam". This has become a problem with a few clients so I thought I would go over this particular issue and give you an outline on how to filter and remove it from future Google Analytics reporting.
Ghost referral spam is essentially an automated traffic system that sends traffic to your site so the referring url shows up in your Google Analytics reports. The thought is that those viewing your reports will grow curious and visit the site where the traffic originated from. Generally, this will be a redirect to an affiliate program of some sort although there are those that have reported instances where malware installations were attempted on the computer.
This also causes issues with your reports as the traffic is completely invalid and fake. You might get a few clicks out of it but it makes key components of your reports questionable. Things like time spent on the site, bounce rates and overall conversions can be affected by this inflated traffic.
While you may have seen commonly known referral spam urls such as free-share-buttons.com, www.Get-Free-Traffic-Now.com and best-seo-offer.com, the users creating this traffic have now resorted to some questionable domains such as;
pornhub-forum.uni.me
porhhub-forum.ga
torture.ml
youporn-forum.ga
generalporn.org
rapidgator-porn.ga
The folks over at Ohow.co have a great resource in the complete list of ghost referral urls that they've compiled.
Imagine how embarassing these referrals would be to show to clients or your boss when presenting your monthly Google Analytics reports?
Filtering Ghost Referral Spam from Google Analytics
Once you've discovered these links in your referrals, the best way to prevent them from appearing in your Google Analytics reports is to apply a filter.
This is completed by clicking the "Admin" tab, and selecting "Filters" under the "View" column to the right. From there you will;
Click "New Filter"
Radio button defaults to "Create New Filter"
Under "Filter Name" I will generally put the domain name to be blocked.
Select "Custom" under "Filter Type"
Radio button defaults to "Exclude"
Under "Filter Field" drop down, select "Campaign Source"
Under "Filter Pattern" cut and paste the ghost referral domain that you wish to block.
You can then select "Verify This Filter" to see how many hits would be excluded before saving the filter itself.
Here's a screenshot with a sample for you to follow;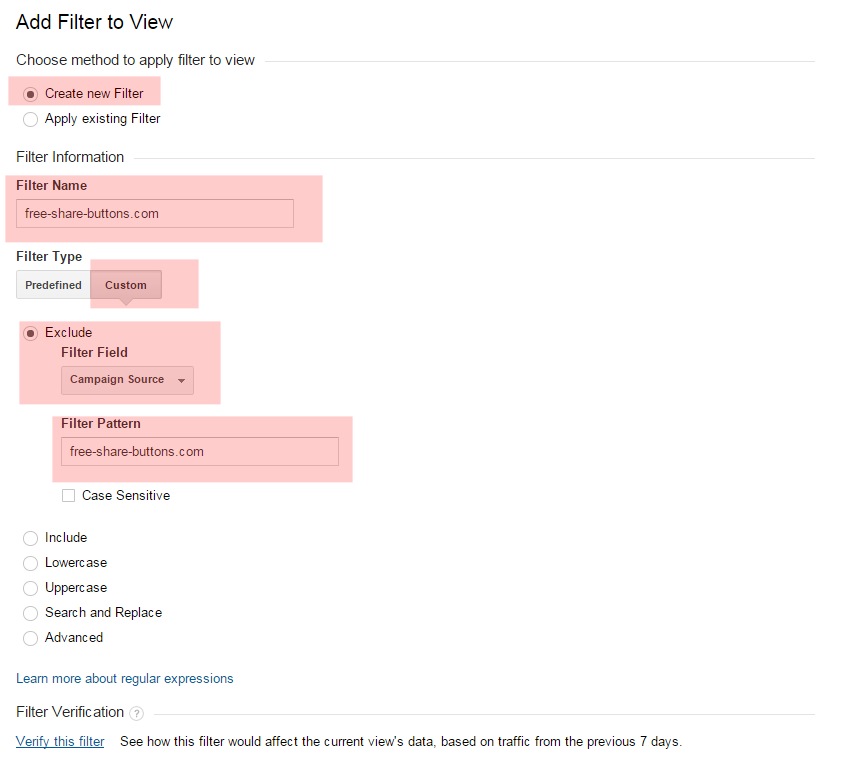 It does take time for the filter to become active (up to 24 hours) and it will not remove the information already recorded in your Google Analytics account.
I have found that this method does not always catch the referral spams and an additional block may be required. If you find that you are still receiving traffic from something you blocked via a filter, you can also setup a listing in "Referral Exclusion List".
To complete this click the "Admin" tab of your Google Analytics account and select "Referral Exclusion List" under the ".js Tracking Info". This will allow you to add the offending url to have it excluded from future reports.
Screenshot to guide you to the right spot below;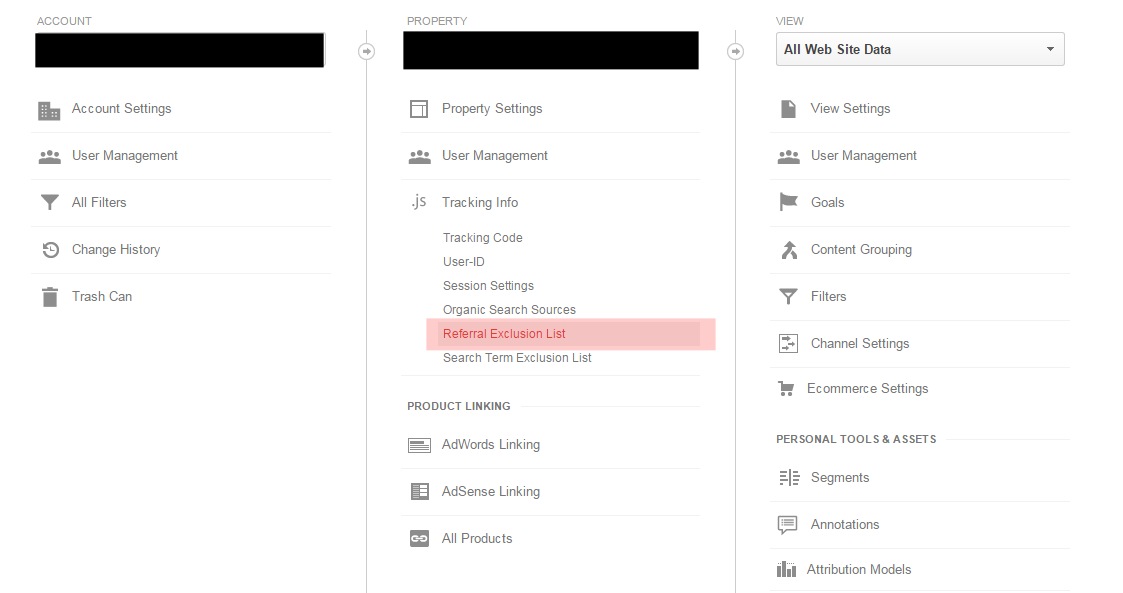 If you'd like help removing ghost referral spam from your Google Analytics reporting or need help with you GA account overall, please feel free to get in touch with me via my Contact Page.